"How many times do I have to tell ya...
the right tool for the right job!"
-- James Doohan (Montgomery Scott)
in Star Trek V, The Final Frontier
EDUCATIONAL MATERIALS AND TECHNICAL MANUALS!
We comb the Internet for all the latest stuff. Visit our Library to access manufacturer sponsored technical application guides and other educational materials of interest. No library card or membership required (watch for wild animals though)!

INSPECTION AND TESTING REPORT FORMS!
Our inspection and test reports are continuously reviewed and updated.

MANUFACTURER'S BULLETINS, RECALLS, AND TECHNICAL NOTES!
Visit our Bulletins page to review the latest information.

SPRINKLER HEAD TESTING!
Fire Sprinklers are required to be either replaced or re-certified after fifty (50) years of service. Quick Response sprinkler heads are required to be replaced or re-certified after twenty (20) years of service. In order to re-certify the sprinkler heads in your project, a random sampling of the building's installed heads have to be submitted for testing. The number of heads you must send for testing varies between one and four percent (1% to 4%) of the total number of heads in your building.
The cost for this service by UL (after January 2020) is $50.00 per head with a minimum charge of $200.00 (prices are U.S. Dollars and will be invoiced in equivalent Canadian Dollars). The turn-around time for a report is normally five (5) business days.
The procedure for submitting samples is fairly simple.
1. Service providers (or building owners) must create an account with UL at https://fieldsprinklers.ul.com/users/sign_in;
2. Once an account has been created, you have to provide your billing information, etc.;
3. You then have to enter a project address (or building name) to generate a project ticket number. This number should be marked on the shipping box and included with the batch of samples.
4. Your samples have to be sent to:
UL
2500 Dundee
Northbrook, Illinois 60062
ATTENTION: Field Sprinkler Coordinator
If you have questions, or require additional information, please contact Jason Muellemann at
+1 (847) 664-1337. His email address is jason.e.muellemann at ul dot com (no spaces).

CANADIAN FIRE ALARM FIELD DEVICE INSTALLATION GUIDELINE!
Put this valuable tool in your truck! The Canadian Fire Alarm Field Device Installation Guide details minimum and maximum height requirements for wall mounted fire alarm field devices.

BUILDING LIFE SAFETY SYSTEMS TESTING TIME CALCULATOR!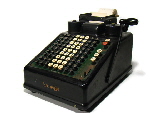 Check out an easy method that will help you determine how much time it will take to test a building by using our FREE Inspection Time Calculator. Click on the link in our Library. Brian Stegavig, (the former Fire Protection Program Manager at ASTTBC) and the nice folks at CFAA inspired us to create this very simple form. Just follow the basic instructions. If you have problems, please CONTACT US!

SIGNALINK FIRE-LINK® II APPLICATION GUIDE (CANADA)!
Check out our helpful guide for Jurisdictional Authorities wrestling with acceptance of Fire-Link® II as a means of in-suite signalling for residential or care occupancies!

FIRE ALARM ISOLATOR INSTALLATION, SERVICE, & TESTING!
We help you to understand the installation, service and testing requirements for Isolators! This includes downloadable PDFs that illustrate the three referenced wiring methods for a Class "A" Style "A" Circuit, a Class "A" Style "C" Circuit, and a Class "B" Circuit. There's also a diagram which depicts wiring devices in a stairwell.

UNDERSTANDING AND IMPLEMENTING CAN/CSA B44-2007 FOR EXISTING BUILDINGS!
We explain Code requirements for existing elevators requiring Modernization in this SPECIAL REPORT!