"How many times do I have to tell ya...
the right tool for the right job!"
-- James Doohan (Montgomery Scott)
in Star Trek V, The Final Frontier
EDUCATIONAL MATERIALS AND TECHNICAL MANUALS!
We comb the Internet for all the latest stuff. Visit our Library to access manufacturer sponsored technical application guides and other educational materials of interest. No library card or membership required (watch for wild animals though)!

INSPECTION AND TESTING REPORT FORMS!
Our inspection and test reports are continuously reviewed and updated.

MANUFACTURER'S BULLETINS, RECALLS, AND TECHNICAL NOTES!
Visit our Bulletins page to review the latest information.

CANADIAN FIRE ALARM FIELD DEVICE INSTALLATION GUIDELINE!
Put this valuable tool in your truck! The Canadian Fire Alarm Field Device Installation Guide details minimum and maximum height requirements for wall mounted fire alarm field devices.

BUILDING LIFE SAFETY SYSTEMS TESTING TIME CALCULATOR!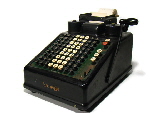 Check out an easy method that will help you determine how much time it will take to test a building by using our FREE Inspection Time Calculator. Click on the link in our Library. Brian Stegavig, (the former Fire Protection Program Manager at ASTTBC) and the nice folks at CFAA inspired us to create this very simple form. Just follow the basic instructions. If you have problems, please CONTACT US!

SIGNALINK FIRE-LINK® II APPLICATION GUIDE (CANADA)!
Check out our helpful guide for Jurisdictional Authorities wrestling with acceptance of Fire-Link® II as a means of in-suite signalling for residential or care occupancies!

FIRE ALARM ISOLATOR INSTALLATION, SERVICE, & TESTING!
We help you to understand the installation, service and testing requirements for Isolators! This includes downloadable PDFs that illustrate the three referenced wiring methods for a Class "A" Style "A" Circuit, a Class "A" Style "C" Circuit, and a Class "B" Circuit. There's also a diagram which depicts wiring devices in a stairwell.

UNDERSTANDING AND IMPLEMENTING CAN/CSA B44-2007 FOR EXISTING BUILDINGS!
We explain Code requirements for existing elevators requiring Modernization in this SPECIAL REPORT!

PROVINCIAL CODES & STANDARDS IN EFFECT!
Our directory of adopted Codes and Standards details the various dates NBCC 2010 and NFCC 2010 were implemented in YOUR Province or Territory.

CHECK A ULC EQUIPMENT (OR COMPANY) LISTING!
Visit ULC's searchable directory of equipment, companies, and services.

HAVING PROBLEMS ACCESSING ASTTBC'S WEBSITE ON YOUR MOBILE INTERNET DEVICE OR SMART-PHONE?
We've got the solution HERE! Just don't do it while you're driving! The link will take you to a page which also includes links to past issues of Suppress! and ASTTBC's Practice Guideline.

FIRE ALARM VERIFICATION REQUIREMENTS & AGENCY LISTINGS